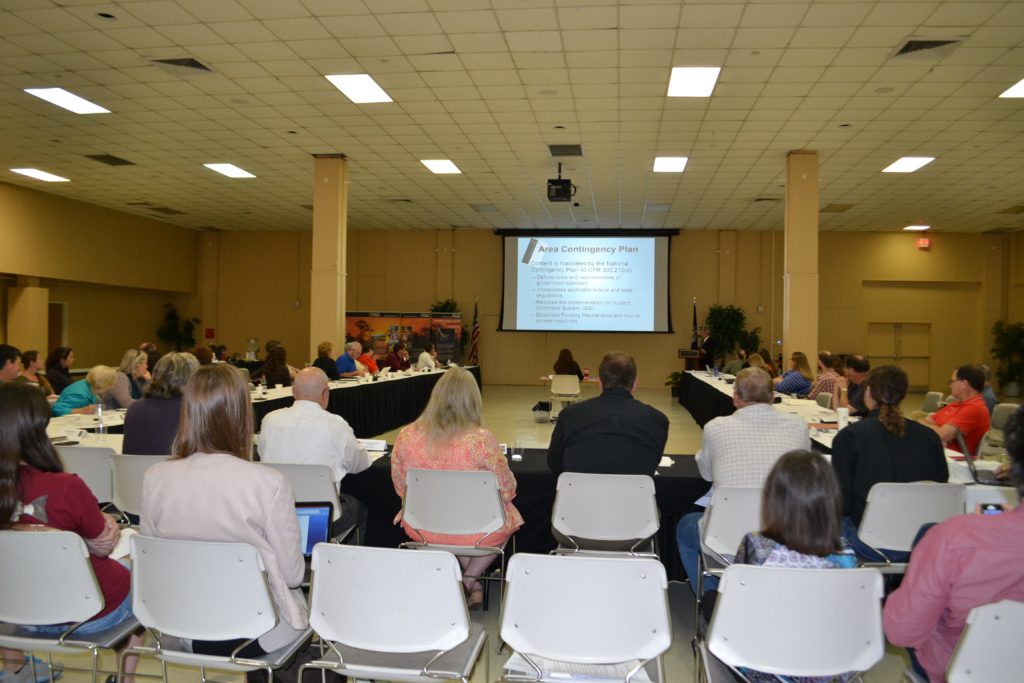 Management Conference
Upon inclusion in the Environmental Protection Agency's (EPA) National Estuary Program, a diverse group of stakeholders was assembled including representatives from industry and business, fisheries, agriculture, oil and gas, government agencies, individual citizens, landowners, civic organizations, hunters, scientists, engineers, environmentalists, economists, and urban planners.
This group is known as the BTNEP Management Conference (BTMC) and it ensures a place for the voice of all that live, work, and play in the Barataria-Terrebonne estuarine complex.
The BTMC, which originally convened in 1990 to develop the Comprehensive Conservation and Management Plan (CCMP), has been the catalyst for producing open and frank discussions about some of the most critical coastal management issues of the nation for over 25 years. The BTMC's primary function is to encourage and oversee the implementation of the CCMP by coordinating and integrating the CCMP actions among agencies and stakeholders. In addition, the BTMC maintains an interchange with other similar federal, state and local planning efforts, and reviews and modifies the implementation of the CCMP as conditions change over time. Finally, the BTMC fosters and expands the use of participatory, voluntary and incentive-based approaches to decision-making in the estuary.
Over the years, the BTMC worked to build consensus in the development and implementation of the CCMP. Members of the BTMC have volunteered tens of thousands of hours determining the directions the journey must take to safeguard the estuary for future generations. Today, the BTMC meets quarterly to provide direction and oversight to the BTNEP program office as they implement the CCMP, a plan equally as vital today as it was when it was created.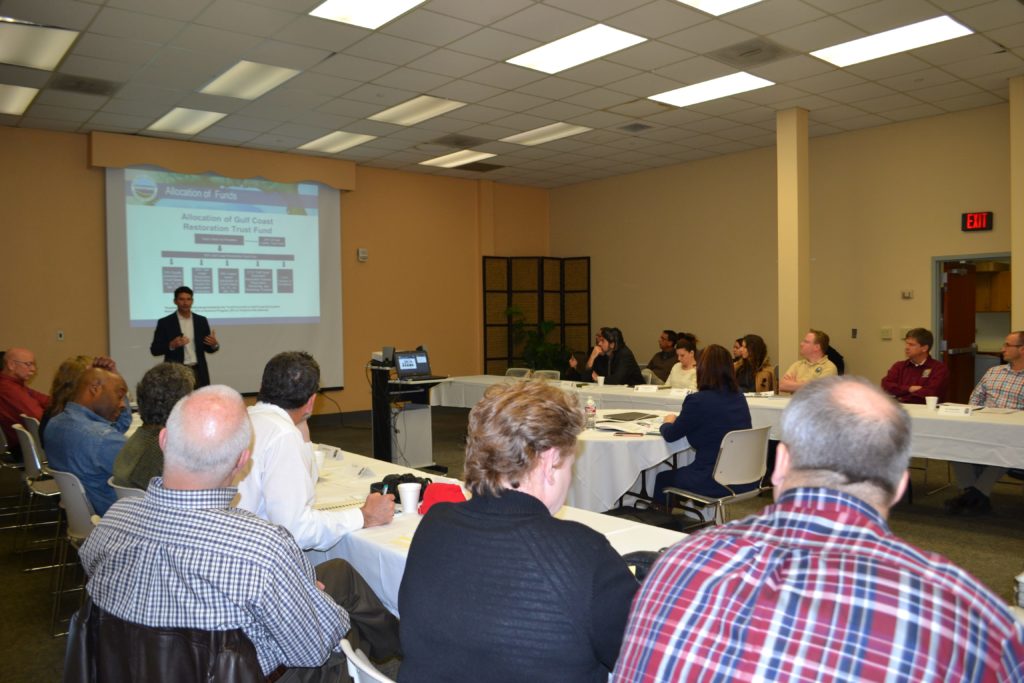 Click for a list of Management Conference Members
Management Conference Members
American Sugar Cane League
Bayou Lafourche Freshwater District
Cajun Music Preservation Society
Coalition to Restore Coastal Louisiana
Coastal Protection and Restoration Authority
Commercial Fisheries
Governor's Office of Coastal Activities
Greater Lafourche Port Commission
Iberville Parish Government
Jefferson Parish Government
LA Department of Agriculture and Forestry
LA Department of Culture, Recreation and Tourism
LA Department of Economic Development
LA Department of Education
LA Department of Environmental Quality
LA Department of Health and Hospitals
LA Department of Natural Resources
LA Department of Wildlife and Fisheries
Lafourche Parish Government
LA Association of Levee Boards
LA Forestry Association
LA Independent Oil and Gas Association
LA Landowners Association
LA Oil Spill Coordinators Office
LA Science Teachers Association
LA Wildlife Federation
LSU Ag Center and LA Sea Grant
Lowlanders Center/Isle de Jean Charles Band of Biloxi-Chitimacha-Choctaw
LUMCON
National Marine Fisheries Service (NMFS)
Nicholls State University
Plaquemines Parish Government
Pointe Coupee Parish Government
Sassafras Louisiana
South Central Planning and Development Commission
South Louisiana Economic Council
South Louisiana Wetlands Discovery Center
St. Charles Parish Government
St. John Parish Government
Terrebonne Parish Consolidated Government
The Nature Conservancy
US Army Corps of Engineers
US Coast Guard
US Environmental Protection Agency
US Fish and Wildlife Service
US Geological Survey (USGS)
US Department of Agricultural/Natural Resource Conservation Service (USDA/NRCS)
US National Park Service