We are a partnership of government, business, scientists, conservation organizations, agricultural interests, and individuals for the preservation, protection, and restoration of the Barataria-Terrebonne National Estuary in southeast Louisiana.
If you live, work, or play in the Barataria-Terrebonne National Estuary or are one of the millions that use its resources across the nation, you have a vested interest in its restoration.
TEACHERS: Tips and tools for teaching and viewing the eclipse safely on August 21, 2017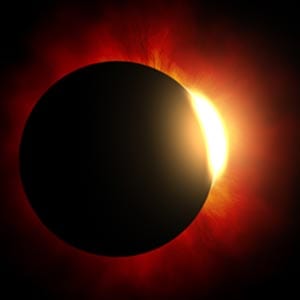 The last time a total solar eclipse crossed the entire U.S. was in 1918. This year, the eclipse will pass over the country again with an 80 percent partial eclipse visible in Louisiana.
With a grant from the Louisiana Space Grant Consortium, or LaSPACE, Dr. Dana Browne, professor and associate chair of the LSU Department of Physics & Astronomy, led a small team of K-12 teachers to develop a website toolkit for educators to teach students about the solar eclipse.
Because the eclipse will be in optimal viewing position in the afternoon, while most children will be at school, Dr. Browne's website has curricular materials and simple instructions for teachers to leverage this rare astronomic occurrence into an exciting and safe lesson for students.
We wanted to share these resources with you. The College of Human Sciences & Education hopes your new school year is off to a great start!
THIBODAUX, LA – On August 3, 2017, the Senate unanimously approved a resolution designating the week of September 16 through September 23 as National Estuaries Week. Senator Bill Cassidy was one of 28 Senators who [...]
- - - - - - - - - - - - - - - - - - - - - - - - - - - - - - - - - - - - - - - - - - - - - - - - - - - - - - - - - - - - - - - - - - - - - - - - - - - - - - - - - - - - - - - - - - - - - - - - - - - - - - - - - - - - - -
webservicesbtnep
The Massachusetts Division of Ecological Restoration seeks a Director! Position: Director, Division of Ecological Restoration Date of posting: 8/10/17 Closing:  The position will remain open [...]
webservicesbtnep
A vacancy announcement for NOAA's Deepwater Horizon Program Manager has been posted.  The vacancy is for a Supervisory Habitat Resource Specialist in either Silver Spring (MD), [...]
webservicesbtnep
The Galveston Bay Foundation seeks college undergraduate and graduate students to serve on an as-needed basis providing assistance to our Environmental Education Team in delivering [...]
Our mission is the preservation and restoration of the Barataria-Terrebonne estuarine system, the 4.2 million-acre region between the Atchafalaya and Mississippi Rivers.
Migratory & Resident Birds
BTNEP has built the framework for the conservation of bird population that use the area through monitoring and educating the public on bird issues.
Education
BTNEP strives to educate the public on environmental issues and help teachers bring environmental education to their students in the classroom.
Invasive Species
BTNEP aims to raise awareness and understanding of invasive species and create effective solutions.
Water Quality
BTNEP is dedicated to educating and assisting citizens to take action on their own property and in their own lives toward improving water quality in our estuary.
Outreach
Through a number of projects and events, BTNEP strives to build relationships with the community to increase awareness about the BTES and the issues it is facing.
Native Plant Production
BTNEP collects native seed and stock to grow out plants at our production facility for use in habitat restoration.
Habitat Restoration
BTNEP selects project areas that are based on our mission of preserving and restoring the BTES.
Volunteer
BTNEP volunteers play a vital role in habitat restoration, while also learning about important ecological and economical characteristics of the BTES.