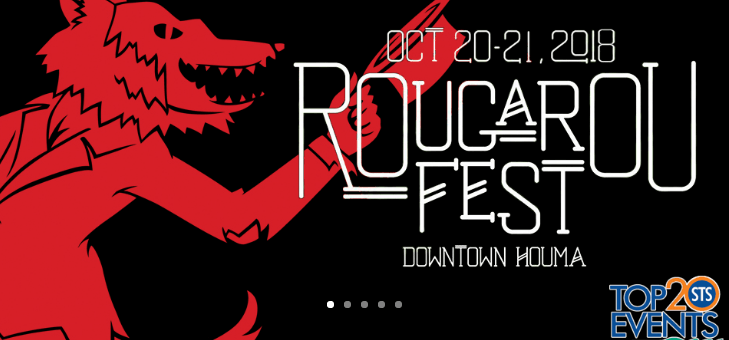 BTNEP is participating in the Rougarou Fest on Saturday, October 20th from 10:00 am – 4:00 pm in Houma, LA.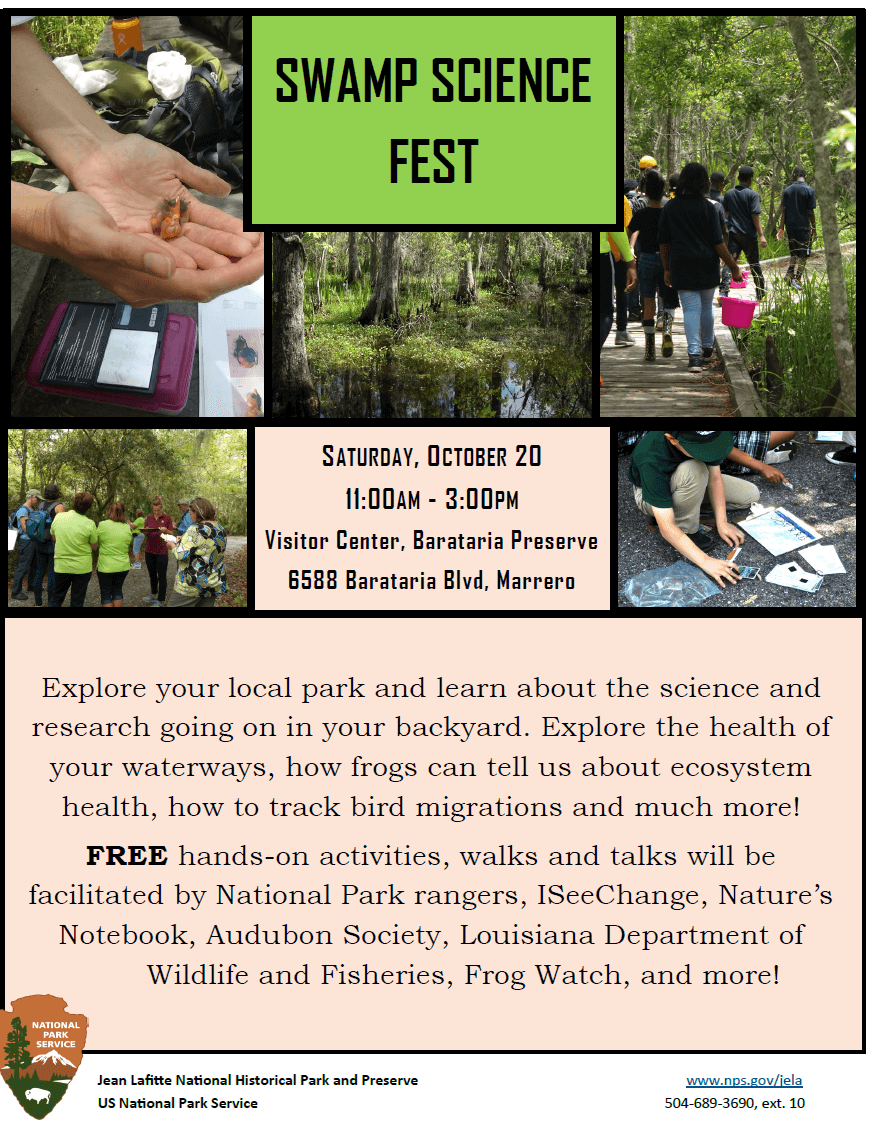 Learn from a frog, track bird migrations, test waterway health, and more with hands-on activities, walks, and talks with National Park Service rangers and staff from ISeeChange, Nature's Notebook, Audubon Society, Louisiana Department of Wildlife and Fisheries, and FrogWatch USA. Free family-friendly fun!
Visitor Center
Barataria Preserve
6588 Barataria Blvd.
Marrero, LA  70072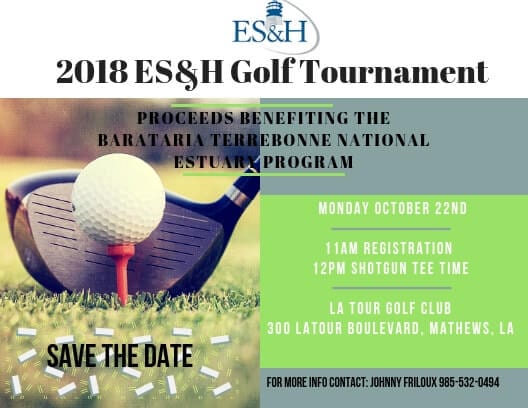 This event requires registration. Download the form here.
11:00AM Registration
12:00PM Shotgun Tee Time
LA Tour Golf Club
300 Latour Boulevard,
Matthews, LA 70375
For more info, contact Johnny Friloux: (985) 532-0494.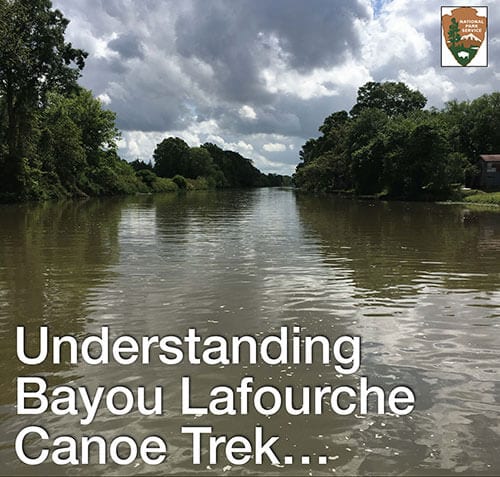 Explore the ecology of the Bayou in the Fall from the distinct vantage point of your canoe while we paddle and look for birds, test the water, identify plants, and discuss the ecological interactions of this important ecosystem.
This workshop is ideal for adults (18 and older) who are interested in learning more about how to observe and collect information about a specific ecosystem. This workshop is part of a series of canoe trek workshops that will be offered in the winter, spring, and summer, as well.
Email Kimberly Cooke at kkm3ms@gmail.com to reserve your spot. Spots are limited. Canoes and life jackets are provided.
Wetlands Acadian Cultural Center
314 Saint Mary Street
Thibodaux, LA
985-448-1375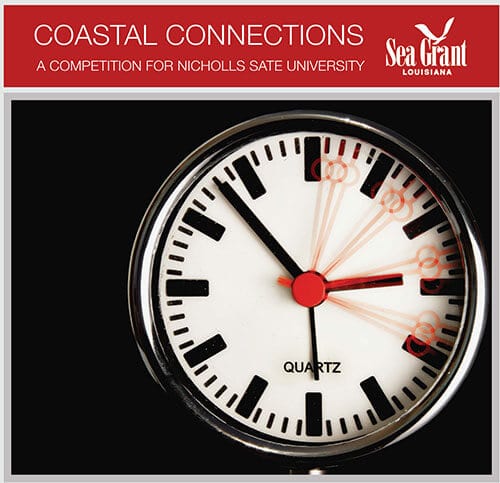 Free event to support students as they demonstrate their communication skills and relevant coastal research.
3…
MINUTES TO PRESENT A COMPELLING ORATION ON THEIR COASTAL RESEARCH AND ITS SIGNIFICANCE.
2…
TWO SLIDES TO COMMUNICATE THEIR SCIENCE IN A COMPREHENSIVE WAY.
1…
COHESIVE MESSAGE.
Wetlands Acadian Cultural Center
314 Saint Mary Street, Thibodaux 70301
For information contact:
Kimberly Cooke: kkm3ms@gmail.com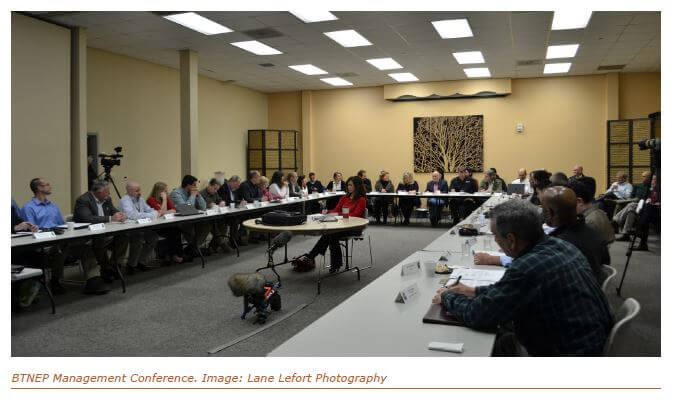 This is a public meeting to discuss issues in the estuary.
Nicholls State University
Plantation Suite in the Student Union
Thibodaux, LA 70301
This event is open to the public. Learn about various aircraft and migratory birds in the area.
Lat: N 29 34′ 02.65″
Long: W 90 39′ 37.27″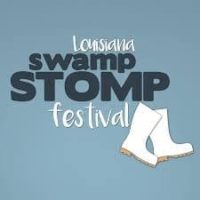 Music Festival
This event is open to the public.
Lafourche Central Market (near Hwy 90 overpass)
Calendar of Events
- - - - - - - - - - - - - - - - - - - - - - - - - - - - - - - - - - - - - - - - - - - - - - - - - - - - - - - - - - - - - - - - - - - - - - - - - - - - - - - - - - - - - - - - - - - - - - - - - - - - - - - - - - - - - -