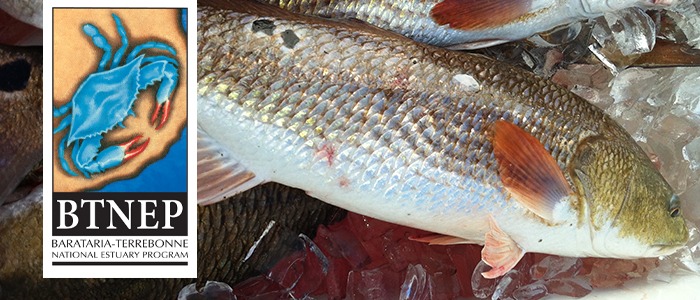 Licenses, Limits, and more in Sportsman's Paradise
You may have heard of our beautiful state of Louisiana referred to as a "Sportsman's Paradise", and for good reason. Louisiana's wildlife inhabitants are as diverse and plentiful as the people who live in our great state. With a multitude of landscapes, Louisiana has become one of the best places in the world for hunting and fishing. During summer months, fishing is a widely popular pastime for professional and recreational anglers alike. Whether you're fishing in our beautiful bayous, brackish bays, or headed to score an offshore bounty, you can find largemouth bass, redfish, speckled trout, lemon fish, grouper, blue marlin, yellowfin and blackfin tuna, cobia, wahoo, amberjack, and more in Louisiana's waters. With generous fishing limits and year-round availability, it's no surprise you can always find someone who's "gone fishin'." If you're trying your hand at Louisiana angling this summer, there are several things to keep in mind to ensure that our state waters remain a beautiful and bountiful place to fish.
Get a fishing license:
Anglers 16 years of age or older who take or possess fish in Louisiana waters must possess a fishing license. Children 15 and under, or individuals born before June 1, 1940, who have lived in Louisiana for six months prior to fishing, are exempt from basic and saltwater licenses. The Louisiana Department of Wildlife and Fisheries (LDWF) offers several types of annual fishing licenses for basic and saltwater fishing, military members, and for fishing gear such as crab and crawfish traps, trawls, and nets at resident and non-resident pricing. The department also offers lifetime licenses at their Baton Rouge office. Licenses can be purchased at local offices or online.
Know your limits:
Knowing freshwater and saltwater creel (or number of fish) and size limits for the fish you take is important to make sure your recreational fishing is both legal, and within safe parameters for the fish in Louisiana waters. Creel limits are in place to maintain the health and quantity of certain fish species, ensuring that any particular species isn't overfished or in threat of endangerment. Size limits on fish are set to ensure that fish are large enough to have reproduced, reinforcing sustainability in the fishery. Some size limits also restrict the number of fish over a certain size you can keep, so that successfully spawning older fish aren't removed from the water. These limits should not feel restrictive as they're put in place to ensure Louisiana remains a bountiful fishing destination for years to come. Freshwater and saltwater limits are available from the Louisiana Department of Wildlife and Fisheries, and anglers should stay up to date with any new regulations annually.
Catch and release practices:
Some recreational anglers choose to catch and release their fish for many reasons, including conservation. If you choose to catch and release while fishing, here are several tips you can use to maintain the health and safety of the fish:
When handling the fish, use wet hands, towels or gloves, and handle as little as possible.

Avoid all contact with the fish's gills.

Never play the fish to total exhaustion.

Keep the fish in the water as much as possible. Don't let it flop around on a deck, boat, or the beach.

If you do have to remove the fish from the water, keep exposure to the air as minimum as possible.

If use of a landing net is necessary, use a soft knotless mesh or rubber net to avoid damage to the fish's fins, eyes, and mucus coating.

Use circle or barbless hooks, or hooks with a crimped barb to make removal easier and cleaner.

If a hook is deeply embedded in the fish and removal isn't possible, cut the line as close to the hook as possible.

Return the fish to the water as swiftly as possible. If the fish looks sluggish, carefully hold the fish in the water, and move it forward and backward to allow water to move across the gills.
General tips for a safe fishing trip for you, and our estuary:
Always remember to wear protective clothing or eco-friendly sunscreens, free of oxybenzone and octinoxate, to protect yourself from the sun.

If fishing in a boat, be mindful of wake zones to avoid large and powerful waves from eroding the natural shorelines.

Make sure your boat is properly outfitted with personal flotation devices (PFDs). Be sure all children are wearing appropriately sized PFDs.

If fishing with other anglers, or cleaning large quantities of fish, be mindful of dumping carcasses back into the waterways. Large amounts of any type of organic matter in our waterways, particularly narrow or enclosed waterways, can overload the system. High levels of decomposing matter in the water leads to a depletion of oxygen, lowers water quality, and can ultimately lead to fish kills.
For more information about safe and legal fishing practices, to obtain a license, or to view current regulations, visit the Louisiana Department of Wildlife and Fisheries online, or view the 2019 Fishing Regulations Guide.
For more information about how you can help your friends at BTNEP with water quality, and protection of the wildlife that inhabits our estuary, visit us online.