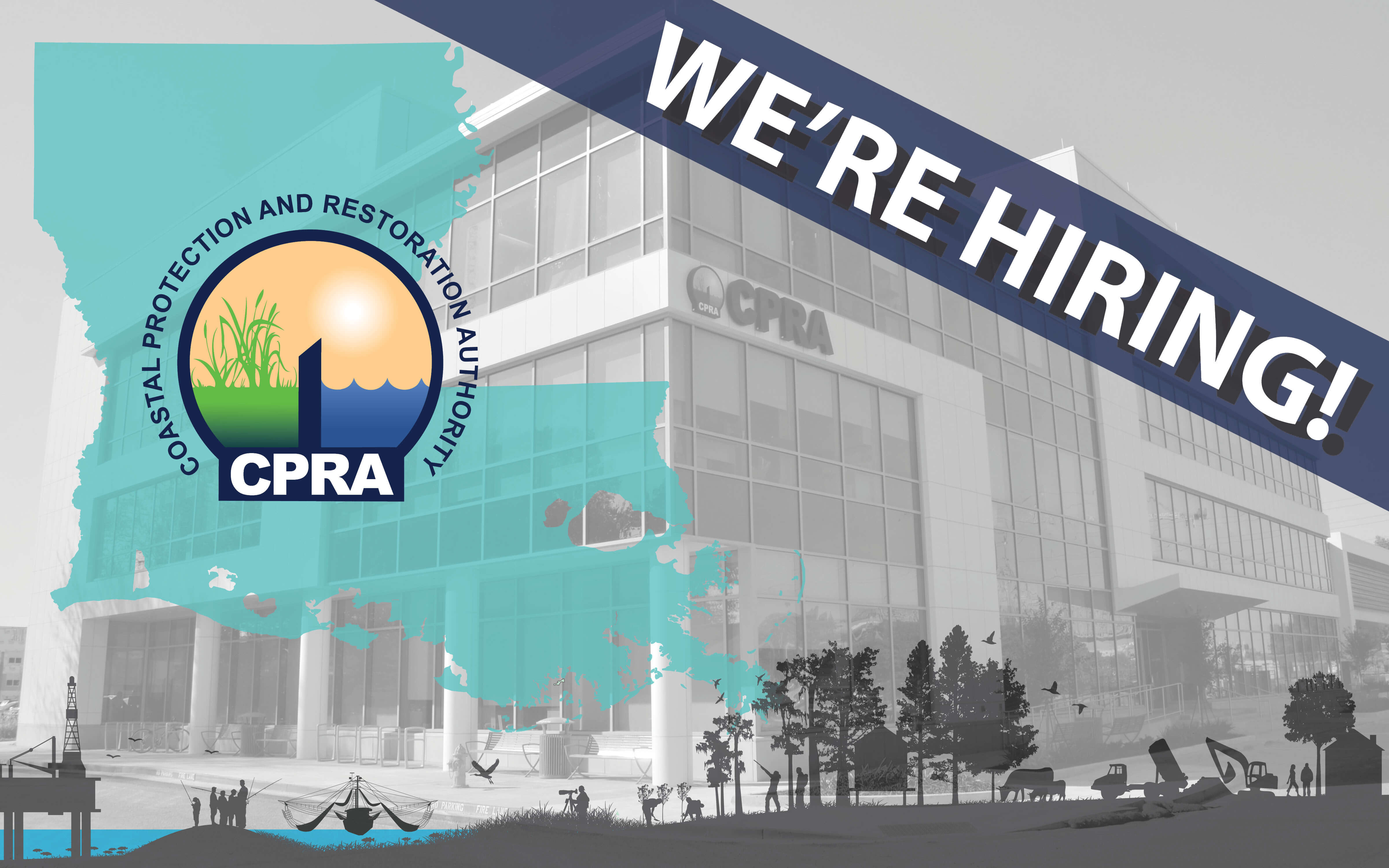 | | |
| --- | --- |
| Salary | $6,871.00 – $12,040.00 Monthly |
| Location | Lafayette, LA |
| Job Number | CPRA-107354 |
| Closing Date | 9/17/2018 11:59 PM Central |
This position is located in the Coastal Protection and Restoration Authority,
Operations Division, Lafayette Regional Office.
The Engineer in this position will function as a multi-disciplinary resource with roles in engineering operations, flood protection and construction and will serve as the regional office manager of the CPRA Lafayette Regional Office. This person will also provide support to the Operations Chief for high-level administrative and technical guidance.
Preference will be given to employees with previous supervisory experience and 25+ years of experience with engineering and design of flood protection or coastal restoration projects.
The maximum salary for the Engineer 7 is $144,477 annually.
No Civil Service test score is required in order to be considered for this vacancy.
For more information and to apply, please see the original job posting.