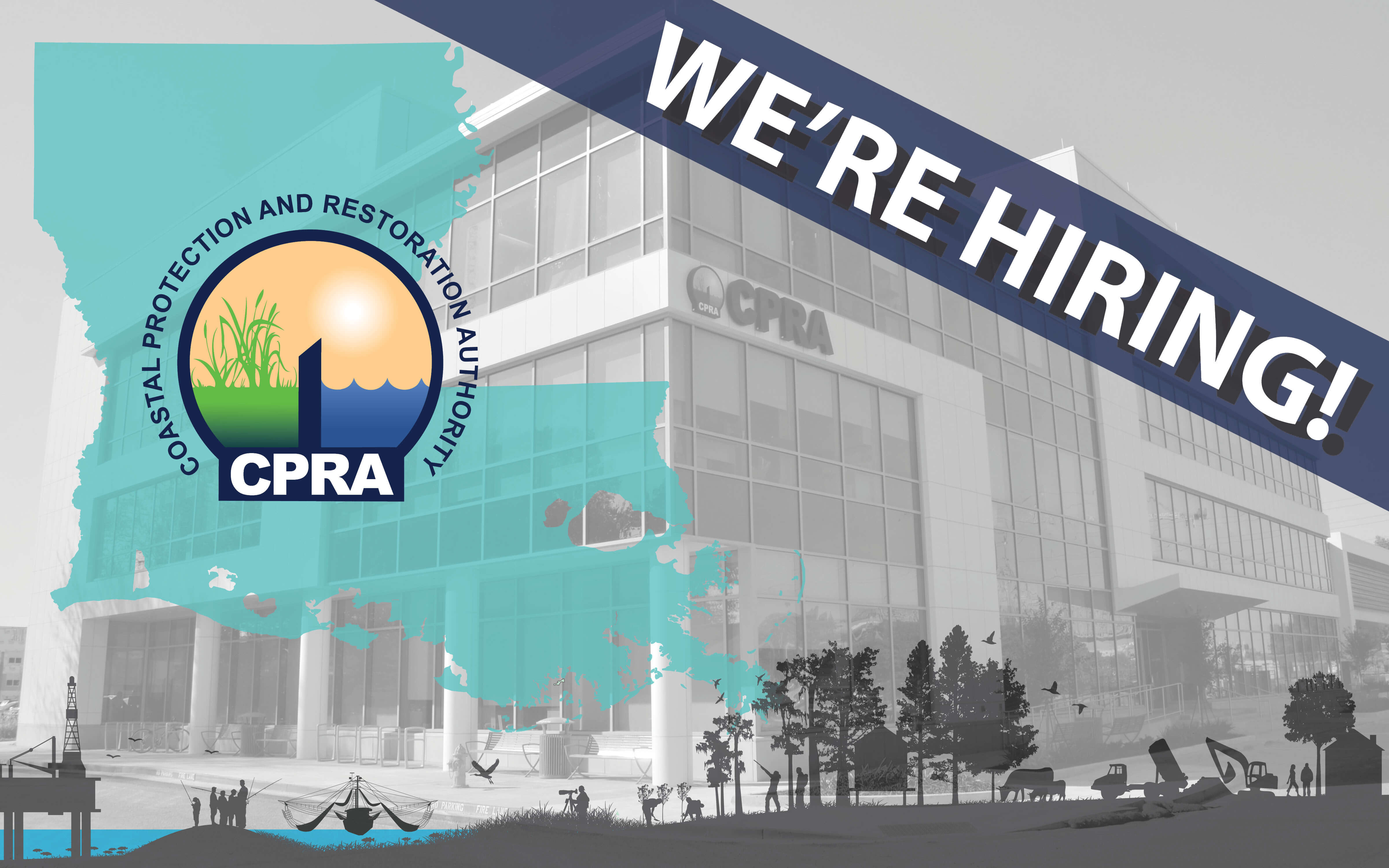 | | |
| --- | --- |
| Salary | $6,281.60 – $9,828.00 Monthly |
| Location | Baton Rouge, LA |
| Job Number | CPRA-107467 |
| Closing Date | 9/26/2018 11:59 PM Central |
This position is located in the Coastal Protection and Restoration Authority,
Project Management Division.
This position serves as Project Manager within the Project Management Division of the Coastal Protection & Restoration Authority (CPRA). The incumbent of this position is responsible for serving as the CPRA's coordinating point (Project Manager) and state expert for various assigned protection and restoration projects located in the 18 coastal parishes of southern Louisiana. This position oversees work of contractors; performs on-site evaluations of work performed; recommends approval/disapproval of invoices; and assists in performing final evaluations on contractor's performance. They apply managerial experience in making independent assessments and in providing direction, coordination, and implementation of all the activities for the projects within the constraints of applicable federal and state rules and regulations. Work involves, but is not limited to, providing guidance, direction, and oversight to the project team members for planning, design, cost share proposal development, real estate/land rights activities permitting, engineering design, construction, and up to the operations, maintenance and rehabilitation stage.
The special entrance rate established for this position is $2,899.20 biweekly. The maximum salary for the Coastal Resources Scientist Manager position is $117,936 annually.
No Civil Service test score is required in order to be considered for this vacancy.
For more information and to apply, please see the original job posting.