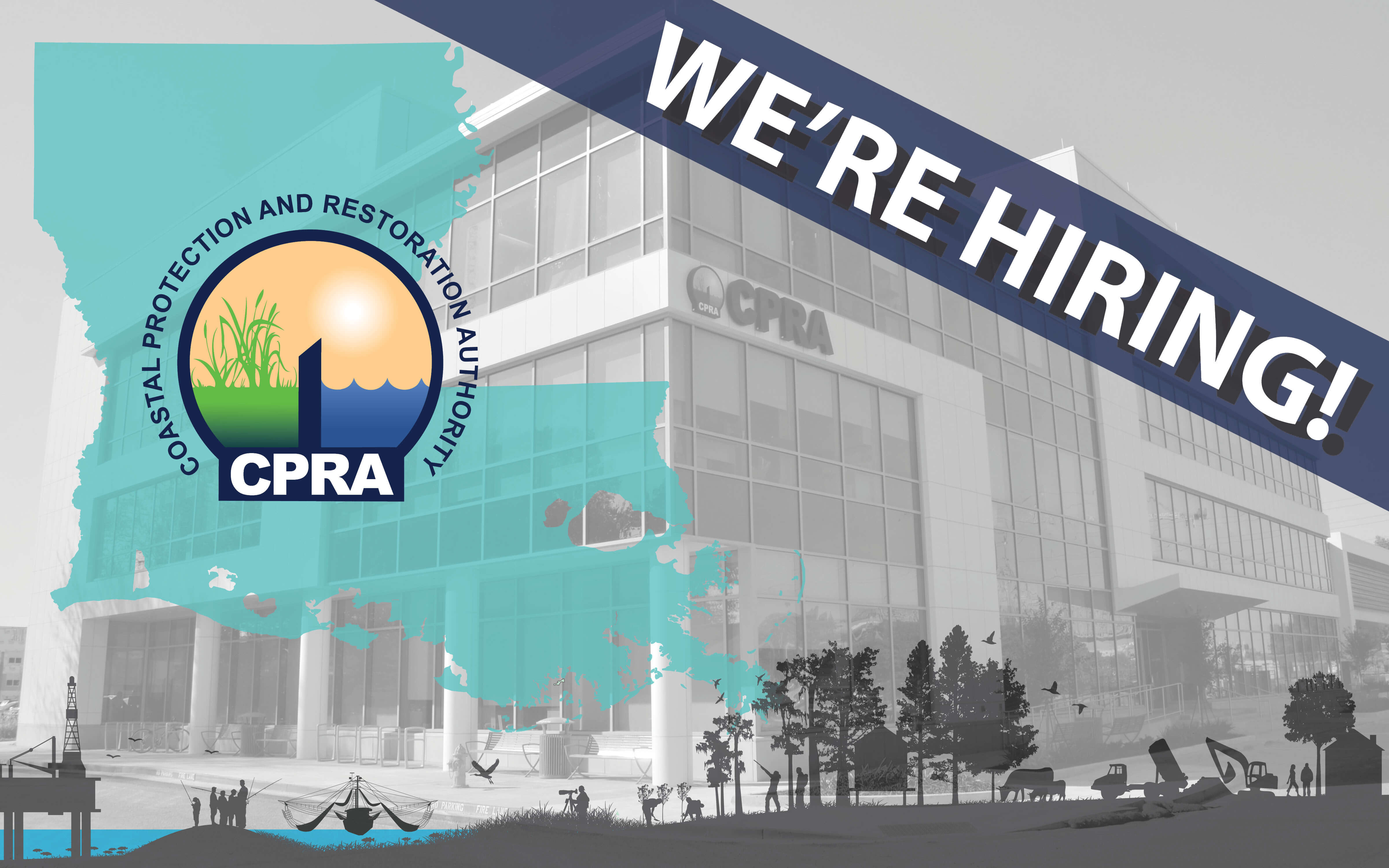 | | |
| --- | --- |
| Salary | $3,999.00 – $7,006.00 Monthly |
| Location | Baton Rouge, LA |
| Job Number | CPRA-107176 |
| Closing Date | 9/19/2018 11:59 PM Central |
This position is located at the Coastal Protection and Restoration Authority in the Executive Division.
The Coastal Resources Program Supervisor is responsible for the assisting in the timely processing of Contracts, Amendments, Intergovernmental Agreements, Cost Share Agreements, as well as others that are essential to the agency's coastal restoration/flood protection. This position is also responsible for LaGov entries, assign and review staff work, and auditing invoices for accuracy and correctness, in accordance with the contracts, and PPM49 Travel Regulations.
This posting will be filled using the Administrative Option.
No Civil Service test score is required in order to be considered for this vacancy.
For more information and to apply, please see the original job posting.