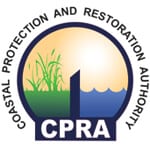 | | |
| --- | --- |
| Salary: | $3,999.00 – $7,006.00 Monthly |
| Location: | Baton Rouge, LA |
| Department: | GOV-Coastal Protection and Restoration Authority |
| Job Number: | CPRA-106256 |
| Closing: | 8/21/2018 11:59 PM Central |
This position serves as a Civil Engineer in the Operations Division of the Coastal Protection and Restoration Authority, New Orleans Regional Office.
Work involves the application of extensive engineering experience in using specialized technical engineering functions relative to the planning of multi-million dollar coastal restoration and flood protection construction projects which are diverse in nature and necessitate applications of multi-disciplinary technical expertise. Much of the work involves technical issues for which there may be very little precedent and which requires balancing economic, environmental and social considerations of topics which may be very controversial.
The position is primarily responsible for oversight of construction activities and related contracts, and development and implementation of operations and maintenance plans for assigned wetland restoration projects and assists our flood protection office during plan review, construction and O&M of flood protection projects.
Work also includes review of the design of a variety of engineering structures and systems, and review of construction plans, technical specifications, cost estimates and bid documents. Work requires utilization of boats for periodic field trips to construction sites in remote areas. Work is performed in accordance with modern professional engineering and management principles within the scope of departmental, state and federal rules and regulations.
As part of Career Progression Group, vacancies may be filled from this recruitment as an Engineer Intern 1, Engineer Intern 2, Engineer 3, or Engineer 4 depending on the level of experience of the selected applicant(s). Please refer to the "Job Specifications" tab located at the top of the LA Careers "Current Job Opportunities" page of the Civil Service website for specific information of salary ranges, minimum qualifications and job concepts for each level. The maximum salary for the Engineer 4 is $110,219.00 annually.
No Civil Service test score is required in order to be considered for this vacancy.
For more information and to apply, visit the full job posting.