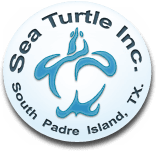 Sea Turtle, Inc. is hiring a full-time volunteer coordinator and education assistant to help manage our growing visitor and volunteer base. This position is responsible for recruiting, coordinating, and supervising volunteers. They will also assist our education staff with presentations, special programs, and fielding general questions and answers to enhance the visitor experience.
This is an entry level, salaried, full time position with benefits.
Responsibilities
Develop, promote, and maintain a wide range of volunteer opportunities within the organization
Recruit, interview and place applicants for volunteer work
Survey staff regularly to assess needs for volunteer assistance
Maintain volunteer service descriptions for each volunteer assignment
Ensure volunteers are staffed to support the various areas of operations, to include visitor areas, exhibits and educations, special events, development, and assist with marketing/communications
Recommend the most efficient use of volunteers, appropriate volunteer/supervisory mix, and future workforce needs to support volunteer program operations.
Conduct and/or arrange for volunteer orientation and training
Schedule all volunteer activity
Develop and manage volunteer policies, procedures, and standards of volunteer service
Communicate staff/visitor feedback with volunteers
Organize and participate in volunteer recognition programs and special events
Maintain accurate records and provide timely statistical and activity reports on volunteer participation
Identify and attend recruiting events within the community to attract qualified candidates
Confer with volunteers to resolve grievances and promote cooperation and interest.
Assist with budget development for volunteer programs
Answer general and in-depth questions about sea turtle patients in our hospital.
Conduct presentations to audience of up to 200 people, ranging from pre-K to senior citizen age groups about our mission and work
Participate in special programs, including summer camp and outreaches
Interpret rehab procedures and feeding techniques to the public
Aid our Education staff in updating displays in our facilities
Qualifications
Positive, energetic, and extremely good communication skills
Strong public speaking ability
Willing to learn or have experience in
Volgistics software for volunteers
Proficient in basic computer applications such as Microsoft Office Suite
Flexibility with varying weekly work schedule
Ability to easily speak and interact with audiences of all ages from small children to senior citizens
Comfortable with various extreme weather conditions, including high heat and extreme cold fronts
Excellent ability to multi-task
Valid US Driver's License
**Bilingual English/Spanish highly preferred
To apply, please send a cover letter and resume to:
Kat Lillie, Assistant Curator
kat.lillie@seaturtleinc.org
To view the full job description, please visit the Sea Turtle Inc. site.