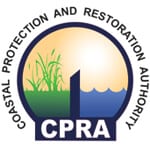 | | |
| --- | --- |
| Salary: | $3,999.00 – $7,006.00 Monthly |
| Location: | Baton Rouge, LA |
| Department: | GOV-Coastal Protection and Restoration Authority |
| Job Number: | CPRA-106073 |
| Closing: | 8/16/2018 11:59 PM Central |
This Engineer 1-4 position performs functions essential to emergency operations and flood protection as a member of CPRA's Operations Division.  The engineer in this position will help carry out various facets of structures and projects including design, construction, maintenance and monitoring. This position provides technical support and assistance to the coastal levee boards and other flood control entities in performing inspections, evaluating and documenting protection system conditions, reviewing design, construction and maintenance data, and resolving project issues. The engineer in this position will be expected to provide oral instruction, written directions and conduct meetings and field investigations in a professional manner. They will also be expected to maintain organized project records, develop reports documenting inspections and, as needed, develop presentations. This engineer may be required to perform damage assessments and emergency/disaster support activities.
Preference will be given to applicants with a background in civil or mechanical engineering.
As part of Career Progression Group, vacancies may be filled from this recruitment as an Engineer Intern 1, Engineer Intern 2, Engineer 3, or Engineer 4 depending on the level of experience of the selected applicant(s).  Please refer to the "Job Specifications" tab located at the top of the LA Careers "Current Job Opportunities" page of the Civil Service website for specific information of salary ranges, minimum qualifications and job concepts for each level.  The maximum salary for the Engineer 4 is $110,219.00 annually.
No Civil Service test score is required in order to be considered for this vacancy.
For more information and to apply, visit the full job posting.