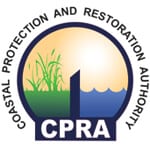 | | |
| --- | --- |
| Salary: | $3,051.00 – $5,346.00 Monthly |
| Location: | Baton Rouge, LA |
| Department: | GOV-Coastal Protection and Restoration Authority |
| Job Number: | CPRA-106150 |
| Closing: | 8/10/2018 11:59 PM Central |
This position may be filled by a temporary job appointment. However, there is a possibility that this position may later be converted to a Probational Appointment should funding become available.
Strong writer needed to work in the Outreach and Engagement Section of the Executive Division of the Coastal Protection and Restoration Authority (CPRA) as a content developer (writer) for agency website, blog, and social media platforms, to increase widespread awareness and foster advocacy of Louisiana's coastal program, Master Plan, and coastal projects underway and completed.  Experience in the field of conservation, protection, and enhancement of coastal and other natural resources is a plus.  Writing samples requested with application (attach to online application).  Fast-pace work environment and rigorous work processes require attention to detail, concurrent management of multiple projects and presentations, and ability to shift and readily adapt to changing priorities.  You must be organized, process and deadline oriented, able to manage written communications for a variety of speakers and topics, such as speeches, talking points, PowerPoint presentation narrative and notes, to communicate story, policy, challenges, opinions, progress, programs and initiatives.  Need a personable and creative professional with maturity and poise to work on large-scale advocacy projects to promote "Our Coast" campaign initiatives.
As part of a career progression group, vacancies may be filled from this recruitment as a Coastal Resources Program Specialist 1, 2, or 3 depending on the level of experience. The maximum salary for CRPS 3 is $73,445 annually.
Official transcripts will be required upon hire.
Applicants must have Civil Service test scores for 8100-Professional Level Exam in order to be considered for this vacancy unless exempted by Civil Service rule or policy.  If you do not have a score prior to applying to this posting, it may result in your application not being considered.
For more information and to apply, please see the full job posting.