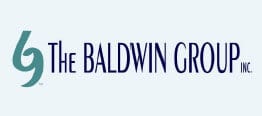 Social Scientist
Tuscaloosa, Alabama
NOAA's Office for Coastal Management (OCM) is seeking a Social Scientist to support the NOAA Water Initiative. This position will be employed by The Baldwin Group (http://tbgva.net) under a contract with NOAA's Office for Coastal Management. The successful candidate will work closely with our existing social science staff, as well as with diverse, interdisciplinary teams. In this role, the candidate will assist in the development of social science products and reports, provide technical assistance to the National Water Center (NWC) customers and partner groups, and support social science-based projects.
Core responsibilities include, but are not limited to:
● Design and administer customer surveys, focus groups, and interviews
● Conduct quantitative and qualitative data analysis
● Manage, display, and report social scientific data
● Provide technical support on non-economic, stakeholder engagement activities and social science-based research
● Support the coordination of social science information between the NWC and other offices within NOAA, USGS, FEMA, and others
● Develop and deliver presentations on social science-based activities supported by NWC
● Engage user groups and conduct focus groups to identify and document stakeholder needs
● Support region-specific needs assessments to support NWC
● Support work focused on community vulnerability assessments and water quantity issues
● Synthesize academic and government, research and policy documents/reports
Qualifications
Required:
● B.S. in a non-economic, social science field (sociology, psychology, anthropology, communications, planning, or other related discipline)
● Ability to create and manage social science data sets
● Proficiency in delivering public presentations, delivering professional content, and moderating focus groups
● Excellent written and oral communication skills
● Demonstrated ability to plan and facilitate effective meetings
● Ability to communicate social science-based concepts and principles to diverse audiences
● Self-starter with ability to work in a team environment
● Demonstrated ability to build relationships with management, colleagues, and external partners
● Understanding of water resource management or a related field
Preferred:
● M.S. in a non-economic, social science field (sociology, psychology, anthropology, communications, planning, or other related discipline)
● Experience working with state and federal agencies, and NGOs
● Experience with environmental planning and policy, marine science, coastal management, or related field
To apply for this position, please email your resume with a cover letter outlining your qualifications to: hr@tbgva.com subject: "Social Scientist." You can also email hr@tbgva.com with questions about the position.
Equal Opportunity/Access/Affirmative Action/Pro Disabled & Veteran Employer