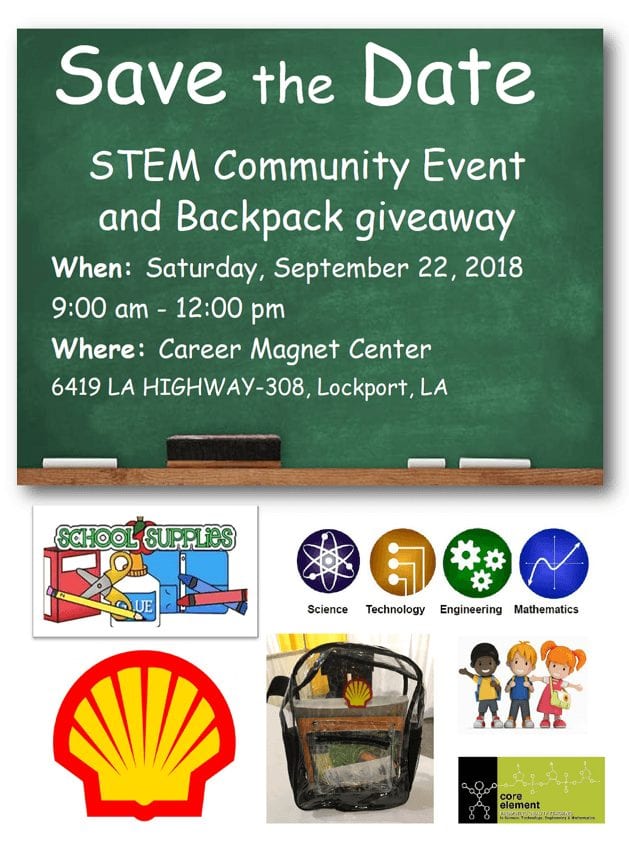 The Lafourche STEM Community Fest presented by Shell, in partnership with Core Element, is Saturday, September 22 from 9 a.m. until 12 p.m. at the Lafourche Parish Career Magnet Center in Lockport, LA.
Pre-register today to receive a FREE backpack filled with essential school supplies. Then join the fun with a morning of hands-on STEM activities, demonstrations, and exploration stations for elementary and middle school students.
Students must pre-register to receive the free backpacks as supplies are limited.